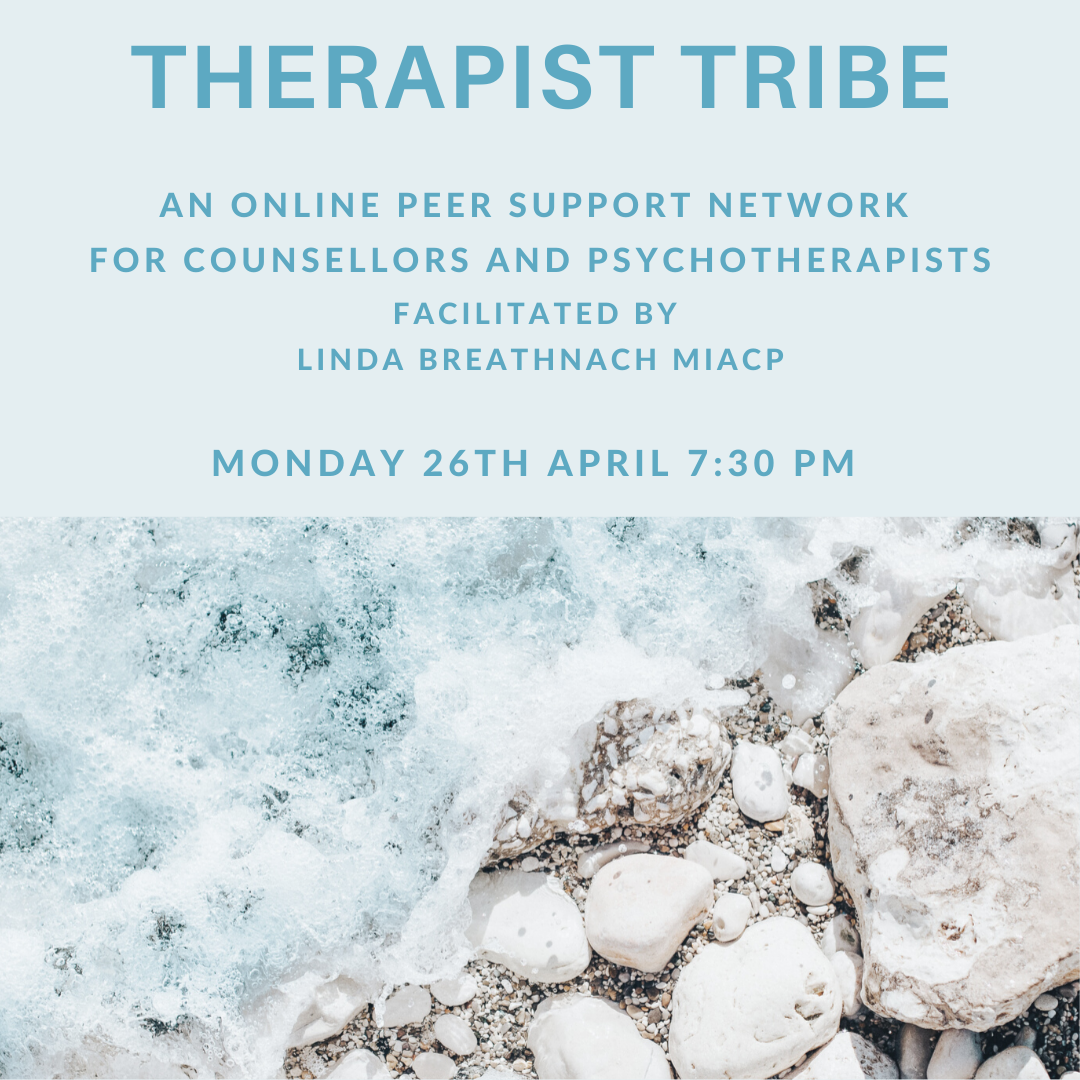 Therapist Tribe - Monday 26th April 7:30pm
Calling all Counsellors and Psychotherapists! Are you feeling a little isolated, disconnected and overwhelmed with all that's been going on? Now more than ever, we need to engage in self-care and what better way than to connect with other Counsellors and Psychotherapists, share the load and rejuvenate.
The Therapist Tribe gives us a chance to take a step back, reflect, share and learn from others in the context of acknowledging the enormity of all that's going on in the world, the challenge to our work and preventing burnout.